Leading from Loss with Dr. Angelia Griffin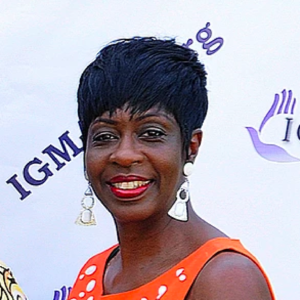 Dr. Angelia Griffin (aka: Dr. A.) is a passionate philanthropist who serves as the Founder and CEO of IGMA, Inc. (I Give Myself Away), a charitable nonprofit organization she founded in memory of her son, William. IGMA, Inc.'s mission is to host community initiatives which provide empowering experiences thereby promoting self-sufficiency through training and development of personal and professional skills in addition to providing basic life resources for the less fortunate.
Dr. A. is an educator, online radio talk show host, entrepreneur, and business consultant. She currently serves Adjunct Faculty and Associate Professor facilitating doctorate, graduate, and undergraduate studies at Colorado Technical University, Saint Leo University, and Southern New Hampshire University.
Dr. A. is the former President of SAP Consulting Firm, LLC specializing in profit and nonprofit Strategic Action Planning services. Throughout her career, she has held positions as Director of Marketing and Public Relations, Management Consultant, Outreach Program Director, Project Developer, Operations Manager, and Special Projects Consultant.
A native of Jacksonville, Florida, Dr. A. currently resides in Powder Springs, Georgia, just minutes outside of Atlanta. As a life-long learner, she maintains that success is achieved when learners are inspired to take a personal interest in the learning process. She credits the applying the G.R.O.W. model (Set Goals: short and long term; Recognize your Realities; Identify your Options, Opportunities, and Obstacles; and Win with a higher source) as a vital ingredient to her personal recipe for success.
Here's a glimpse of what you'll learn:
Dr. Angelia Griffin discusses the importance of having a village to support your dissertation journey
The link between middle-school classes and your doctoral classes
How to keep from losing it during your dissertation — when "it" is your dissertation!
Why QINAO, and what "QINAO" means
Who should stay on the bus, and who needs to get kicked off!
The three types of support a remote doctoral student needs to complete his or her dissertation
How Dr. Griffin, as a dissertation chair, empathizes with her doctoral students
Why graduates of doctoral programs know less than graduate of undergraduate programs
How the murder of her son led Dr. Griffin to give back even more
In this episode…
As a remote doctoral student, it's easy to feel like you're all alone on your dissertation journey. After all, it's not unusual for doctoral student to personally know no one who is pursuing their doctoral degree. This isolation can be frustrating, even debilitating. Dr. Griffin discusses the importance of  cultivating a support network to ease the dissertation journey. Dr. Strickland corroborates Dr. Griffin's advice with actual research finding from an early Dissertation Done student. Dr. Griffin also talks about the murder of her son and how this loss created unique opportunities that she could only leverage thanks to her doctoral degree.
In this episode of An Unconventional Life as Dr. Russell Strickland welcomes Dr. Angelia Griffin of IGMAinc.org, and they discuss the motivations, obstacles, and victories associated with being a first-generation doctoral student. Dr. Griffin is grateful to be able to empower others to find their purpose in life. She hopes that her story will open your mind to the myriad opportunities available to you when you successfully complete your dissertation and motivate you to get your dissertation done. Tune in and turn on.
Resources Mentioned in this episode
Sponsor for this episode…
This episode is brought to you by Dissertation Done, America's #1 authority in dissertation completion for working professionals.
Founded by Dr. Russell Strickland, Dissertation Done serves people in two ways:
If you're struggling with your dissertation, getting ready to start your dissertation, or just plain wanting to get your dissertation done as soon as possible, go to www.dissertationdone.com/done and Let's Get Your Dissertation Done
If you're busy living your Unconventional Life and have a message that you want to share, maybe you should join our Expand Your Authority Program to become a published author. Go to www.dissertationdone.com/book and let me know that you'd like to talk about Expanding Your Authority.
Visit www.dissertationdone.com to learn more about our other services and leave a message or call them at 888-80-DR-NOW (888-803-7669) to schedule your free 30 to 45-minute phone consultation.
Episode Transcript
Disclaimer: This transcript is here for your reading convenience. It was created by machines and may (a-hem) contain some errors. If you email us about these errors, the machines will undoubtedly find out. I hope they won't get angry.
Intro [00:00:03]
Welcome to An Unconventional Life, a podcast where we share stories about the crazy one percent out there who earned their doctoral degrees and then went on to use them in crazy, cool, unique, and unconventional ways. Here's your host, astrophysicist, turned teacher, author dissertation coach and more, Dr Russell Strickland.
Dr. Russell Strickland [00:00:28]
Hello, this is Dr. Russell Strickland here, host of An Unconventional Life podcast, where I feature stories from the unconventional one percent who not only earned their doctoral degrees, but went on to leverage them in strange, exciting, cool and unconventional ways throughout their lives, in their careers. Today, I have with me Dr. Angelia Griffin. And this is going to be amazing, guys. She is shaking off so many boxes for me in terms of interesting things. She was herself an unconventional doctoral student that pursued her doctoral degree in management. As an adult and got through that process. She has been she has an entrepreneurial heart. She's been the president of a major consulting organization, a consulting firm. She is also an educator. She serves as adjunct faculty member and dissertation chair and a number of universities. And she is currently running her own, not for profit organization. So I don't know where you find all the time. We're going to get into that. But thank you so much for being here with us today. Dr. Griffin, thank you. Awesome. Now, I want to just real quickly read our sponsorship message or our sponsorship message. As always, the substance brought to you by dissertation done, dissertation done. We help our our adult unconventional doctoral students to get their dissertations done. So if you are getting ready to start working on your dissertation, if you're ABD, and you've been working on it for a while, even if you think you're almost finished, maybe you feel like your slow down stuck and don't know what to do. Whatever it is, wherever you are. Feel free to reach out to us at Dissertation. Done. You can go to DissertationDone.com/done and find out a little bit about our dissertation coaching and arrange to have a call with me. We'll see if you might be a good fit for our Fast-Track Your Dissertation Coaching Program. And for those of you who maybe already have your doctoral degrees or you're out there living your unconventional life already. I want to make sure that you're also aware of our Expand Your Authority book authoring and publishing program where we help people get their message out there in the world through a published book. If you're interested in that at all, because what better way to expand your authority if you already have your doctoral degree and also becoming a published author. So if you're interested in that at all, you can go a DissertationDone.com/book. Right now, that's just to get you to our contact page where you can book an appointment with me. But eventually we're going to have a little bit more information about the program up there as well. So that's our sponsorship message. Enough of that. I want to talk to this wonderful lady here, Dr. Griffin. Amazing what you've been able to do with this doctoral degree. But let's go back and tell us a little bit about your journey to deciding to become a doctor or what is it that motivated you to pursue this idea of a doctoral degree in the first place?
Dr. Angelia Griffin [00:03:21]
Well, I must admit, it was not my idea before he passed away, the day I got my masters turned to me and said, can we get a doctor in the house? And I'm looking around like, who is he talking to? That he could still. But it was probably one of the best decisions I made because I realized I needed to be more intentional, go after a purpose and be able to bridge everything that I had gone through in my professional life as well as my personal life. So the doctor, it just seemed like the right place to get on the bus. Yeah.
Dr. Russell Strickland [00:03:52]
And a lot of our students, they don't want to say it this way, but they expressed to me that this idea of being a doctor is kind of part of their identity before they earned the degree. They already kind of think of themselves that way. And it's an identity issue. And so if you if you start down that path and you struggle and maybe you fall off that path at some point, you probably don't wind up back on that path again because it's kind of who you think you are. Is it? Does that strike you as being a reflection of your experience as well?
Dr. Angelia Griffin [00:04:21]
It is definitely a reflection, not to mention I like the hat. I saw the hat that the doctoral degree student would wear. I said I must have one. But of course, I realized it was some more work, too. But yes, I have myself I viewed myself as a person out front. Yeah. Actors. Something about that doctor in front of your name. It just seems to position you to head to the right door to unlock it.
Dr. Russell Strickland [00:04:45]
Absolutely. Yeah, absolutely. No, the hats are ridiculous. But certainly, when you have a when something is a trophy like that, you see it and you're like, yeah, I got to have that. I got I got to have one of those. My favorite picture. I have three kids now.
Dr. Russell Strickland [00:05:03]
And my son is as of this recording, he is 14 going on fifteen. When I got my doctoral degree, he was. He had just been born. In fact, I finished up my dissertation right. As he was he was coming into this world because I knew if I didn't have some trouble and we drove cross country to my commencement about he was about eight months old at the time. And and so I graduated. I got put on a silly hat, the gown, all that kind of stuff. And at the reception, I have a picture of me wearing the big gown and holding him. And he's got the silly hat on. And it's still one of my favorite pictures, thousands of pictures of all three of my kids later. That's still one of my favorites. So hold on just a quick second, I think. Yep, sorry about that. Knocked over a little glass of water, had a lid on it, but if I let it there for the rest of time, we immediately touch the floor. So, yeah, that that's a that's a great. Notion of having something that you kind of fix to and want to get, but beyond the silly hat. What was it that drove you to? Because obviously that's just just a trophy. Like you said, it's a key to opening doors. What was it that drove you towards that doctoral degree program beyond the identity in the hat. What did you want to do with it when you finish?
Dr. Angelia Griffin [00:06:25]
For me personally, having the mindset, first of all, to say yes to the process. After all lies what it was going to take. I had to fashion my mind to wrap around my life is going to go on hold. So me I have adult kids. At the time, my son was a motivator and he was a mom. Don't chase money. Let money chase you. Think about that saying. Just said it's time to leverage everything trying to secure a job in the market. The market kind of took a nosedive. I thought better time to invest in me and I did. And honestly, I've had some ups and downs, don't get me wrong, but I've not looked back right in that. As you and I can agree, it's not that key, but it's been a key that I could. Is to open an unlocked doors that I believe our best for me. So the doctor did great for me. The process and motivation has to come from within. You've got to get the right people in your village. And it may mean leaving some people behind.
Dr. Russell Strickland [00:07:36]
So for me, yeah, that's that that's true. At least at least temporarily. You've got to make sure that that certain people who would be demotivating or who would get in your way that their voices and allowed in your ear at a minimum. I mean, I don't want to tell them I turn their back on family, but I had some like who might be like that. So to really focus on those people who were going to help you and support you and lift you up as you're going through this process is important. Absolutely. Absolutely. Tell me a little bit about what was the what was the doctorial world process like for you in the dissertation in particular? Because I'm assuming your experience is like a lot of our students. The classes were easy. Would you. Would you agree with that? Yes. So when I tell my students a dissertation done is listen. They're your classes that you took as a doctoral student, your last up to world class had a whole lot more to do what you were doing in third, fourth and fifth grade than it did with your dissertation records in third, fourth or fifth grade is where, you know, I have still some kids that are kind of young. They had this language in elementary school. They say we're going to start learning to read or we're going to start reading to learn. And they're clever. But when you're reading books to teach yourself something, then that's what the teacher start to read this passage, answer this question, right. This thing. And so it goes from writing this thing to writing this thing to writing this thing to writing ages of this thing. But over time, from elementary and middle to high school and college to master, to read doctoral classes, it's still you just reading this thing and writing something about it. And then they they tell you, okay. Now do your dissertation had a.
Dr. Angelia Griffin [00:09:15]
Frustrating is the word that comes to mind, because if someone had told me all along, as I write, to write with purpose, to outlaw things in each class that will help my dissertation, life might not have been as frustrating. I just the having that understanding going into it to be intentional when you start. Yeah. Somewhere along the way I figured that part out. But I didn't know that up front.
Dr. Russell Strickland [00:09:47]
Yeah. So many schools will give you this. This nonsense. They'll tell you to immerse yourself in the literature and pick a topic that you're passionate about. And it's like you're just out there kind of. Well, it is like an exploration and you're not in this dissertation process or they start world degree process to find yourself. You're in this thing to get a degree and they're charging you a lot of rent. He's sitting in a school. You know, the tuition charges are high. So it's a good idea to make sure you're making the best use of that time and not explore. You've got the rest of your life to do that. But here you need to get this thing done and and start putting it to work for you instead of the other way around.