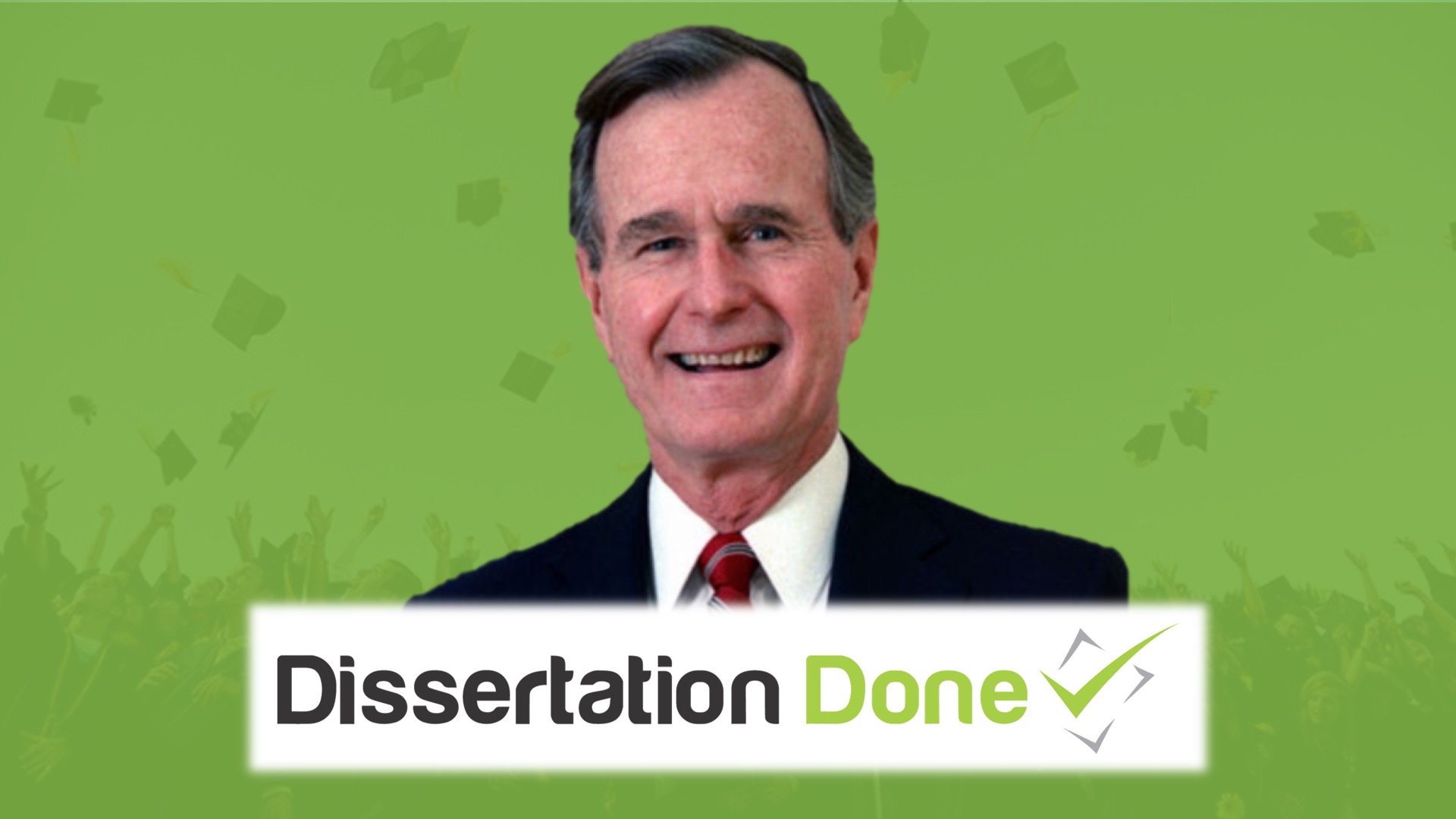 POTUS 41 and Dissertations
June 12th marks the birthday of the 41st President of the United States. Here're some words of wisdom from George H. W. Bush that you can apply to your dissertation…
"I am not one who – who flamboyantly believes in throwing a lot of words around."
— George H. W. Bush
Students often try to insert big, fancy words in their dissertation, because they think that makes it sound more doctoral. In reality, it makes their dissertation sound like is was written by a thesaurus! I'll let you in on a secret: you don't need to use fancy language to get your doctorate. Use a clear, concise writing style. Precision and clarity are paramount. No need to use a $20 word when a $5 word will do!
"I'll be glad to reply to or dodge your questions, depending on what I think will help our election most."
— George H. W. Bush
Little bit tongue in cheek, sure, but it's also true. Politicians often have a good sense for when to say what they mean and when to hold their tongue. You need to work to be a bit (and, only a bit!) like a politician when it comes to your dissertation committee. Write what you need to write to get your dissertation approved, and don't waste your energy arguing with them or complaining about their guidance.
Is your writing getting in the way of your progress? Then, click here to schedule a quick, 15-minute chat with me to see if you're a good fit for our Fast Track Your Dissertation Coaching Program. If you are, then I'll invite you to join the fastest group of dissertation students out there and help you to reach graduation a good year or two faster than you would on your own.