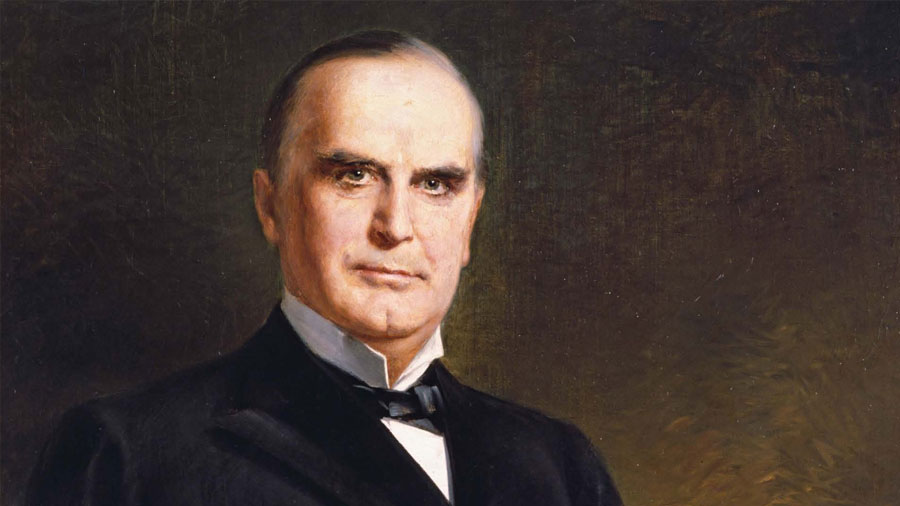 POTUS 25 and Dissertations
January 29th marks the birthday of the 25th President of the United States. Here're some words of wisdom from William McKinley that you can apply to your dissertation…
---
The free man cannot be long an ignorant man.
— William McKinley
Or vice versa, a person who is ignorant cannot long be free. Taking control of your education is taking control of your life. And, a doctoral degree provides you with multiple options, making you truly free to choose how to live your life.
---
In the time of darkest defeat, victory may be nearest.
— William McKinley
Sometimes the dissertation journey can seem like it winds directly through the valley of the shadow of death. The dissertation process long and difficult, but the greatest victories are born out of the hardest fought battles.
The attrition rate among doctoral students is roughly 50%. How many of those terminal ABDs simply couldn't see how close they were to breaking out of the dark and winding woods, building momentum, and surging toward graduation?
Rally your support network around you. Include friends and family but also others pursuing their own doctoral degrees, as well as those who have successfully gone before.
---
That's all a man can hope for during his lifetime — to set an example — and when he is dead, to be an inspiration for history.
— William McKinley
I talk with doctoral student almost every day who are called to help others.
…To inspire the disadvantaged youth to pursue his education.
…To help the community provide greater opportunities for its residents.
…To counselor greater strength.
…To coach greater performance.
Hold this motivation front and center in your mind throughout your dissertation journey. Your calling is powerful. Use it to provide the strength of persistence. And, when persistence isn't enough (and it rarely is), lean on your support network for advice, guidance, and direction.
---
If you long to be free to live your life as you see fit and to inspire others to be their best selves, but your support network isn't quite up to the challenge, click here to schedule a quick, 15-minute chat with me to see if you're a good fit for our Fast Track Your Dissertation Coaching Program. If you are, then I'll invite you to join the fastest group of dissertation students out there and help you to reach graduation a good year or two faster than you would on your own.