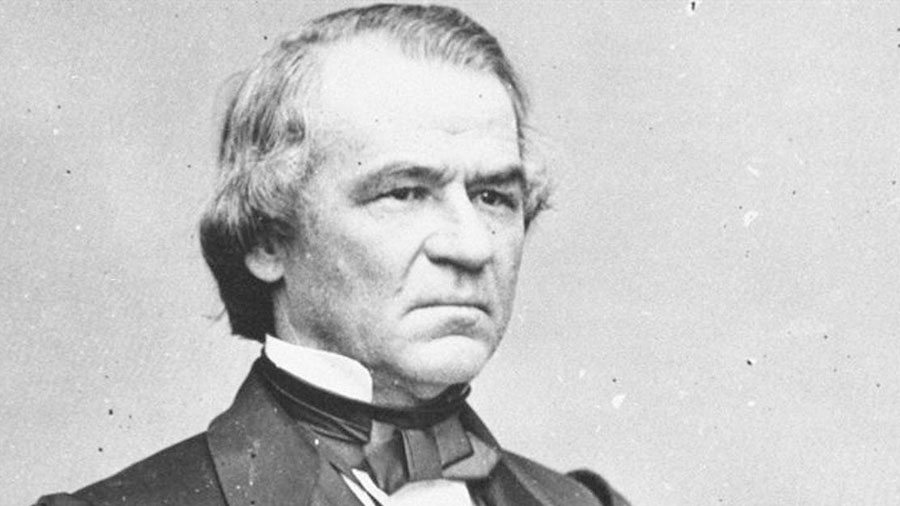 POTUS 17 and Dissertations
December 29th marks the birthday of the 17th President of the United States. Here're some words of wisdom from Andrew Johnson that you can apply to your dissertation…
---
I am sworn to uphold the Constitution as Andy Johnson understands it and interprets it.
— Andrew Johnson
Andy Johnson stuck to his guns and acted from his own conscience throughout his Presidency. Whether you agreed with his politics or not, this is how a leader should lead, from the front, with the best interests of his people in mind as he sees them, and no regard for himself.
But, for his troubles Johnson was impeached, tried in the Senate (where he was ultimately acquitted), and failed miserably to even earn a spot on the ticket to be elected President in his own right.
As a doctoral student, you should try to complete your dissertation according to the rules and requirements as your committee interprets them. You're far more likely to graduate, and you'll do so in far less time.
---
I have reached the summit of my ambition. 
— Andrew Johnson
Johnson made this remark in defense of the Homestead Bill in May of 1858, as a U.S. Senator, more than seven years prior to becoming Vice President of the United States and then ascending to the Presidency.
That is to say that as long as we have breath in our lungs and life in our bodies, no one ever really reaches the summit of their ambitions.
As a future doc, you clearly have an unmet ambition set before you — You want to graduate!
But, even after claiming your new degree and title, complacency does not set in. The ambitions that drove you to pursue your doctoral degree will still remain. Whatever impact you are called to make upon this world, you will have the tools and credibility to do so.
And, from the point you earn your doctorate on, throughout the rest of your life, opportunities will continue to multiply and present themselves.
It's a bright, enviable future, but it all begins with getting your dissertation done and graduating!
---
It's a damn poor mind that can only think of one way to spell a word. 
— Andrew Johnson
When it comes to writing your dissertation, there certainly are multiple ways of doing it. But, most dissertation committees agree that your writing should follow the APA style guidelines. And, most committees will expect you to follow your department's templates and rubrics concerning the construction of your dissertation.
Creativity is a great thing. But, writing a dissertation is not a lot like writing the Great American Novel. Follow the rules. Do the work. If you want to get creative, do it later.
But, if you have trouble understanding the rules or how to put them into practice for your dissertation, click here to schedule a quick, 15-minute chat with me to see if you're a good fit for our Fast Track Your Dissertation Coaching Program. If you are, then I'll invite you to join the fastest group of dissertation students out there and help you to reach graduation a good year or two faster than you would on your own.