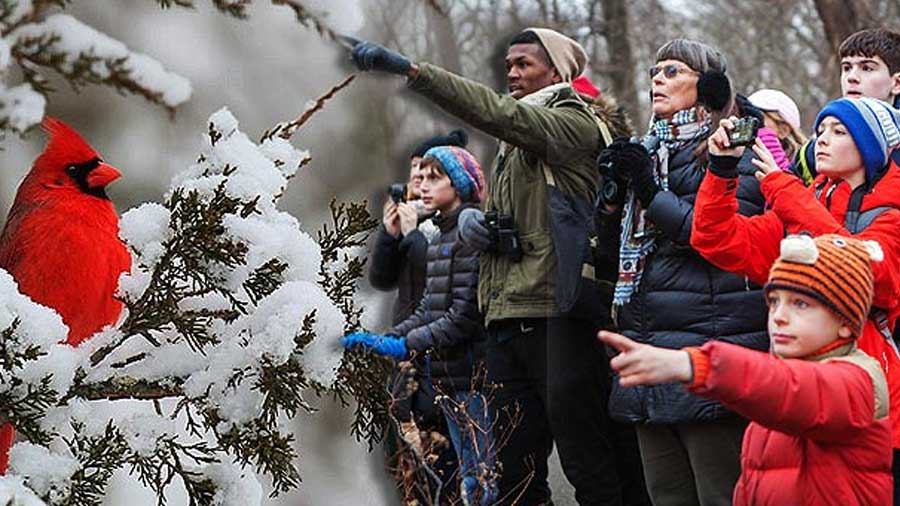 Birdwatching and Dissertations
December 14th marks the start of the Audubon Society's annual Christmas Bird Count. I was surprised to find out just how relevant this annual event is to dissertation students…
When I first started researching this post, I thought that this bird watching activity was just a classic example of dissertation-avoidance behavior, an enjoyable way to waste time instead of productively leveraging that time in service of your goal.
In fact, photographing each bird on your ascent up Mount Dissertation is one of the analogies I often use to illustrate how doctoral students delay their studies, costing them extra months (or years!) in time and tuition.
Although I stand by that assessment, the Christmas Bird Count is also a great example of research planning. Each year the Audubon Society collects data from tens of thousands of volunteers throughout the Americas. Through a meticulously choreographed dance of circles, compilers, seasoned birdwatchers, and helpful neophytes, the Audubon Society enlists an army of volunteers to collect census data on birds throughout the country.
You may question the value of this project. You may dismiss the importance the Audubon Society's efforts to our larger society. But, what you cannot do is question the validity of their findings thanks to their carefully planned and executed methodological approach.
The inspiration for research is often a question or a certain fascination with a particular topic. But, any real research project begins with planning. Knowing what data to collect, when, and how is the very foundation of any research effort.
Although your university might suggest that you begin your dissertation by finding a topic that interests you, I respectfully disagree. If you don't start with a solid research plan, you are putting yourself at tremendous risk of confusion, delay, or simply hitting a wall that you can't go over, under, around, or through.
So, as the Christmas Bird Count gets underway, take the opportunity to emulate the Audubon Society's planning in your own study. Make sure your research plan is absolutely bulletproof. Leave no detail unaccounted for. Understand every task and action. You'll have a much easier time writing the rest of your proposal, and you won't have to worry about any surprises when the time comes to collect and analyze your data.
If you understand the importance of developing a foundation for your dissertation, but you're not sure how to start or you're feeling stuck, click here to schedule a quick, 15-minute chat with me to see if you're a good fit for our Fast Track Your Dissertation Coaching Program. If you are, then I'll invite you to join the fastest group of dissertation students out there and help you to reach graduation a good year or two faster than you would on your own.