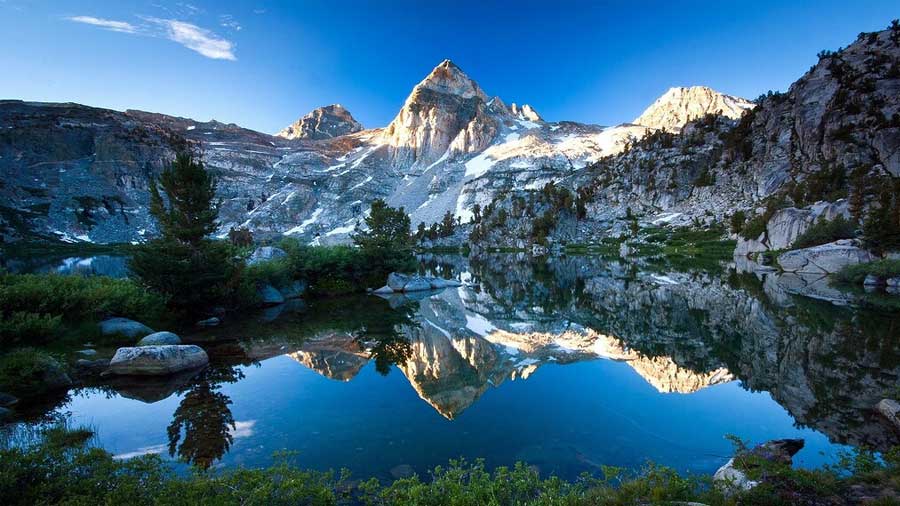 Mountaintops and Dissertations
December 11th is International Mountain Day. Has your dissertation journey ever left you feeling like you're scaling a sheer cliff face?…
I often liken the dissertation process to climbing a mountain. When you stand at the bottom of a mountain and look up at the top, you can do one of two things:
You could stand there, dumbstruck, staring at the summit, mouth agape, with your chin on your chest. You might move your feet a little, or a lot, even, pacing back and forth. But, that doesn't get you anywhere.
Or, you could point your feet uphill and just start walking.
Assuming that you do get your feet moving in an uphill direction, then you fall into one of two groups of people who actually climb mountains.
The first group climbs because they enjoy doing it. These folks will photograph every bird, turn over every leaf, smell every flower. It's not about getting to the top. It's simply about being out in nature and enjoying the hike.
The second group climbs to reach the top! Their goal is to be able to say that they've done it, and getting there is the reward.
When it comes to your dissertation, the first thing you have to do is to make sure that you're moving in the right direction. Standing there, slack-jawed, looking up at the summit of Mount Dissertation doesn't do you a bit of good. And, that goes for pacing back and forth, too. Even if you're putting in a lot of effort, if your feet aren't pointed uphill, you're not actually climbing.
So, next you have to decide whether you're a hiker or a climber. Hikers might make it up the hill a bit — maybe even a lot — but, for them, that's not the point. Hiking is it's own reward…and that's OK.
If you enjoy working on your dissertation, and you don't really care if or when you graduate, that's fine. So long as you're making a conscious decision to work on your study because you enjoy doing it, don't let anyone tell you that you're wasting your time. You may not graduate, but getting to the point in life where you can do exactly what you want is the goal that we're all striving for. Don't feel guilty about being a hiker and enjoying the dissertation journey.
But, if you're a climber, then we should talk. Climbers want to reach the top, and the faster you can get there, the better. What's the best way to summit a mountain you've never climbed before? Well, you should follow a guide who's been there before and knows the terrain.
A dissertation Sherpa can help you find the fastest, easiest path up the mountain. After all, there are as many ways to climb as there are climbers. But, when it's about the destination rather than the journey, don't you want to make sure that the path you take will not only get you there, but do so as quickly as possible?
If so, click here to schedule a quick, 15-minute chat with me to see if you're a good fit for our Fast Track Your Dissertation Coaching Program. If you are, then I'll invite you to join the fastest group of climbers out there, and help you to reach graduation a good year or two faster than you would on your own!