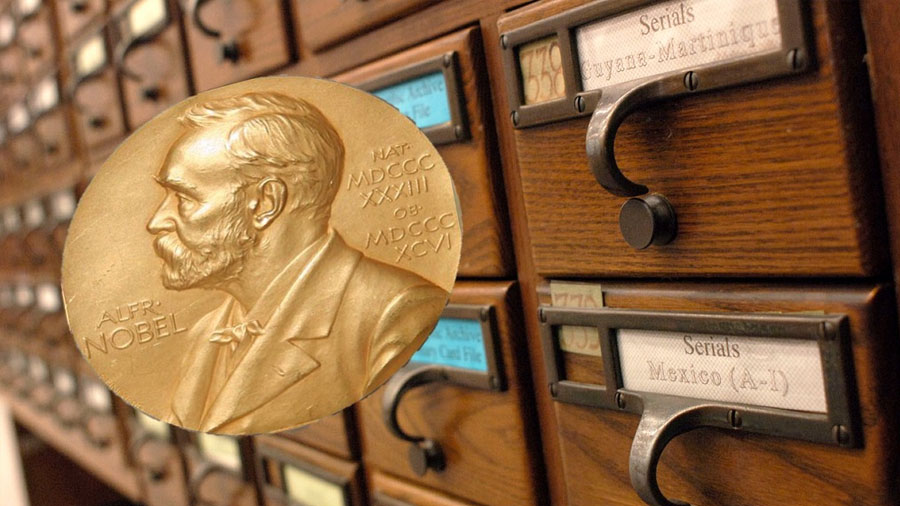 Nobels, Decimals, and Dissertations
December 10th is Nobel Prize Day and Dewey Decimal System Day. Which one provides greater inspiration for your dissertation? Which one should?…
The Nobel Prize represents the greatest honor in a number of fields of science. Each year the Nobel Foundation recognizes the achievements of  scientists around the globe…those who've made outstanding contributions in the fields of physics, chemistry, and medicine.
The Dewey Decimal System, on the other hand, organizes books physically on library shelves. It determines which rooms contain which books, on which shelves they reside, and in what order.
In a day and time when doctoral students use online libraries and search boxes, how can the Dewey Decimal System possible compare with the recognition of the most esteemed scientists on the planet.
The answer, of course, is that it can't. One is clearly much more important and relevant today than the other.
The problem, that few doctoral students seem to grasp, is that the Dewey Decimal System is more more relevant to the dissertation process than the Nobel Prize is.
You see, the Dewey Decimal system represents order and structure… two elements sorely missing from the dissertation process.
The Nobel Prize, on the other hand, represents a level of accomplishment that is completely beyond a student's control. Many Nobel laureates themselves attest to the fact that they never tried to earn a Nobel Prize. They simply were fortunate to have worked in a field of study that eventually became relevant enough to the Nobel Foundation to merit recognition.
When it comes to your dissertation, be sure that you focus on creating a structure to help you get your dissertation done. Hoping for any recognition beyond the acceptance of your dissertation and the conferral of your doctoral degree, sets you up for unnecessary stress and frustration and puts of your primary goal of graduation at risk.