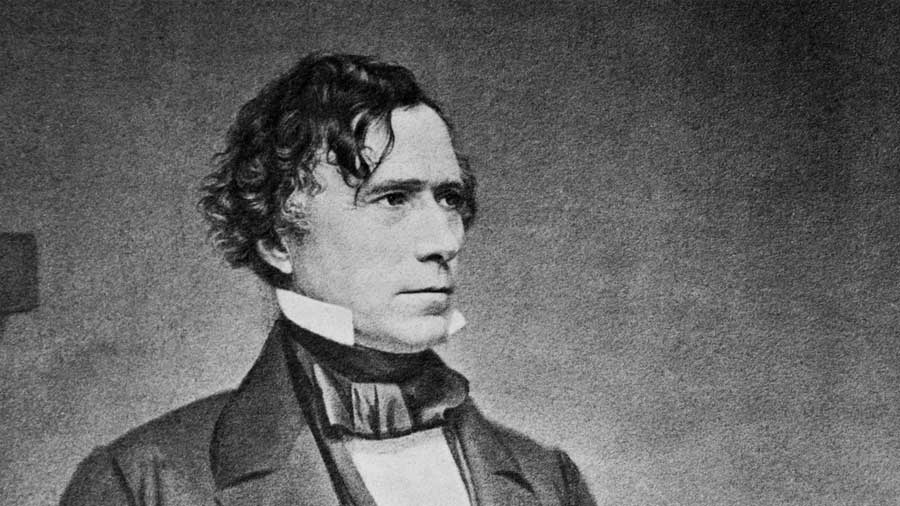 POTUS 14 and Dissertations
November 23rd marks the birthday of the 14th President of the United States. Here's some words of wisdom from Franklin Pierce that you can apply to your dissertation…
---
If your past is limited, your future is boundless.
— Franklin Pierce
I'm not sure about the limited past part, but your future is certainly boundless! A doctoral degree provides instant credibility, a seat at the table, a platform from which your voice can be heard.
Whatever you want to do, you can do with your doctoral degree. Some of our students want to teach, others want to counsel.
We have students who want to hang out their shingles and consult and students who simply want to take their careers — and their incomes — to the next level.
Your future truly is boundless. You've just got to graduate!
---
Frequently the more trifling the subject, the more animated and protracted the discussion.
— Franklin Pierce
Say it with me, "I will not argue with my committee members. I will not argue with my committee members."

Your dissertation is done when your committee says it's done. The fastest way to get done isn't to try to win your committee over, it isn't to argue for your perspective, it's to give'm what they want!
You have your whole life to do your life's work. For now, get your dissertation done!
---
There is nothing left to do but get drunk.
— Franklin Pierce
This quote is attributed to Pierce upon leaving office. Although I'd like to interpret this quote as a light-hearted allusion to celebrating and relaxing after a long, accomplished career as a civil servant, that would be revisionist history. In fact, Pierce descended into an alcoholic stupor after a largely failed presidency and a litany of personal tragedies.
But, this is my blog, so we're gonna go with my interpretation… Plan your post-dissertation celebration right now. Whether that means taking a vacation somewhere you've always wanted to go, buying yourself a special present, or even throwing a party and perhaps imbibing a bit too much, you've earned it!
Just remember that graduation is a beginning, not an ending. That's why your graduation ceremony is called a commencement.