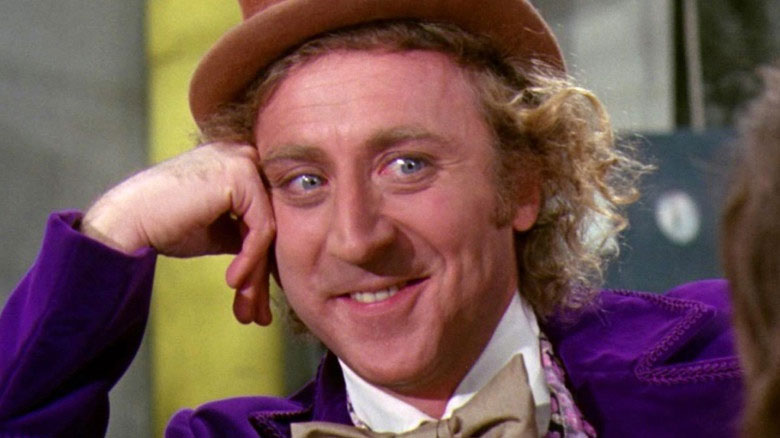 Willy Wonka and Dissertations
September 13th is Roald Dahl's birthday. Dahl gave us such fantastical characters as Willy Wonka, Matilda, and the BFG. And, they have great words of wisdom for dissertation students…
Somewhere inside all of us is the power to change the world.
― Matilda
Why else would you put yourself through all the effort, the long hours, the stress? If you don't think that you can make a difference, why be different?
Everyone else get along just fine without a doctoral degree. No one does this unless they think…unless they know…they can change the world!
---
We are the music makers… and we are the dreamers of dreams.
— Willy Wonka (from Ode, by Arthur O'Shaughnessy)
So, how will you change the world? What music will you make? What are your dreams? My students are often called to teach, to lead, to counsel, to start their own businesses.
Whatever your calling, whatever you're driven to do, make sure that your vision is clear. And, let it lead you all the way to graduation!
---
We have so much time and so little to do. Strike that, reverse it. 
― Willy Wonka
It's important that you set aside regular time to get your dissertation done. Believe it or not, 10-15 hours a week is enough time to finish in about a year. My students do it all the time!
But, the trick is that you've got to know what you're doing. You've got to use your time wisely. You've got to be productive.
Staring at the computer screen for an hour, doesn't really count as working on your dissertation. Does it?
---
A little nonsense now and then, is cherished by the wisest men.
― Willy Wonka
I've mentioned Dr. Steven Covey's 7 Habits of Highly Effective Peopleseveral times. Habit 7 is "Sharpen the Saw."
It's important that you take time to relax, unwind, and recharge. Don't just try to take time away from your project, schedule it. Put it on the calendar if you must.
The benefits of allowing your brain a chance to process and organize in the background are amazing. And, the debilitating fatigue that inevitably results from working without a break is equally real.
---
I understand what you're saying, and your comments are valuable, but I'm gonna ignore your advice.
― Mr. Fox
What a nice way to honor and then set aside someone's feedback. Don't do this to your dissertation committee!
Remember, the goal is to graduate, and to graduate as soon as possible. You're done when your committee says you're done. And, that process is seldom hastened by refusing or resisting your committee.
---
I'm right and you're wrong, I'm big and you're small, and there's nothing you can do about it.
― Mr. Wormwood (from Matilda)
This is what happens when you try to argue with your committee about their feedback!
---
Don't gobblefunk around with words.
― The BFG
Very important, this one.
Scholarly writing, yes.
Anthropomorphisms, no.
Active Voice, yes.
First person, yes-according-to-APA-6-but-still-no-according-to-many-dissertation-chairs-and-committee-members-so-i-don't-know-just-try-it-and-see-what-they-say-i'm-sure-you'll-figure-it-out.
But, absolutely no gogglefunk!
---
You ignorant little slug! You witless weed! You empty-headed hamster! You stupid glob of glue! 
― The Trunchull (from Matilda)
See, your committee's feedback isn't that bad!