Are Doctoral Students Smart?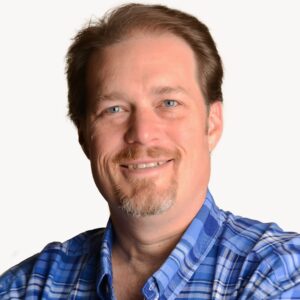 Dr. Russell Strickland is the founder and CEO of Dissertation Done, a company that helps adult doctoral students create actionable plans in order to complete their dissertations in a timely and effective manner.
Before becoming a renowned teacher, coach, and mentor, Dr. Strickland received his master's degree in Astronomy and Astrophysics from the University of Chicago and his doctoral in Organization and Management from Capella University. Over the past 20 years, he has mentored thousands of students, and his process has been proven to vastly reduce times to graduation and significantly improve graduation rates.
Here's a glimpse of what you'll learn:
The dissertation process through the eyes of a child
A perverse desire for homework
The bloodhound approach to the dissertation
The power of beginning with the end in mind
Being heroic vs. being smart
In this episode…
Are doctoral students smart? Of course! Right? Well, my daughter's not so sure.
Join Dr. Russell Strickland of Dissertation Done in this episode of An Unconventional Life as he talks with Dr. Jeremy Weisz of Rise25 Media about his daughter's insights on doctoral students. He goes on to reveal his own insights as they relate to the need to create structure in the dissertation process, the opposing paradigms doctoral students follow in trying to complete their degrees, and the instinct for doctoral students to try to be heroic.
Tune in to this quick-hitting episode to make sure that you're working smarter rather than harder.
Resources Mentioned in this episode
Sponsor for this episode…
This episode is brought to you by Dissertation Done, America's #1 authority in dissertation completion for working professionals.
Founded by Dr. Russell Strickland, Dissertation Done serves people in two ways:
If you're struggling with your dissertation, getting ready to start your dissertation, or just plain wanting to get your dissertation done as soon as possible, go to www.dissertationdone.com/done and Let's Get Your Dissertation Done!
If you're busy living your Unconventional Life and have a message that you want to share, maybe you should join our Expand Your Authority Program to become a published author. Go to www.dissertationdone.com/book and let me know that you'd like to talk about Expanding Your Authority.
Visit www.dissertationdone.com to learn more about our other services and leave a message or call them at 888-80-DR-NOW (888-803-7669) to schedule your free 30 to 45-minute phone consultation.
Episode Transcript
Disclaimer: This transcript is here for your reading convenience. It was created by machines and may (a-hem) contain some errors. If you email us about these errors, the machines will undoubtedly find out. I hope they won't get angry.
Intro [00:00:03]
Welcome to An Unconventional Life, a podcast where we share stories about the crazy one percent out there who earned their doctoral degrees and then went on to use them in crazy, cool, unique and unconventional ways. Here's your host, astrophysicist turned teacher, author, dissertation coach and more, Dr. Russell Strickland.
Dr. Russell Strickland [00:00:28]
Hi, this is Dr. Russell Strickland, host of an Unconventional Life podcast, where I feature stories from the unconventional one percent who not only earn their doctoral degree, but also went on to use it in unusual, exciting and unconventional ways. We follow their journey through that, through their lives and careers. And today I have with me Dr. Jeremy Weiss. Dr. Weiss has conducted literally thousands of interviews of successful entrepreneurs, investors and CEOs. And today we're flipping the script a little bit and he's going to interview me a little bit about what to do with a Dissertation Done.
Dr. Jeremy Weiss [00:01:05]
Dr. Strickland, thanks for having me. We're going to talk about an interesting question. And you have one of my favorite stories on this. But the question is, are our doctoral student smart? And before we kind of explore that a little bit, you know, people can check out DissertationDone.com. You know, obviously, if you know Dr. Strickland, if you don't, he's kind of rocket scientist meets management consultant. And he's been doing mentoring thousands of students over the past couple of decades. I don't want to make you sound old, but that's just the truth. And he works his own pain because he he basically had this pain when he was studying astronomy and astrophysics at the University of Chicago. So if you have questions and he basically helps people with their frustration of actually getting their dissertation done, so go you could email them, call them on the website. They've been helped thousands and thousands of students over the past years. So Dr. Strickland, our doctoral students smart?
Dr. Russell Strickland [00:02:10]
So this is a. This is a question my daughter asked me a few years back, so they I work, have an office at home and I work from home most of the time. And she overheard me at some point talking to one of my doctoral students. And at the end of the conversation, she came up to me and asked, do you have to be smart to be a doctoral student? And I said, Yeah, I guess you kind of do. And I said, Why are you asking me? And she said, Well, I heard you telling your student that they were going to ask you for homework each week. And and I said, OK, I know where this is going. She's like, well, you see, my teacher gives me homework every day. And if she doesn't give me homework one day, I'm smart enough not to ask her for. And so I said, well, OK.
Dr. Jeremy Weiss [00:03:06]
She has a point.
Dr. Russell Strickland [00:03:07]
Fair enough. OK, but then I asked her, what if your teacher said that you have a math test this week? What would you do if she said, I would study for and I said, OK, what would you study? And she said, well, whatever the teacher told me, the test was on. And I said, well, what if the teacher just told you the test was on math? She stopped and thought about it for a minute. She said, I guess I'd want her to tell me what to do, and I said, Yeah, like maybe to get some homework so you could study for it. And she said, OK, I get it, because that's really what's going on with the dissertation. I tell students that there there's more in common with their final doctoral class and the classes they were taking in third grade, like how would my daughter was at the time than there is in your final doctoral class and your dissertation. They're really that different. When you go into your third grade class, they tell you that you need to read something. Here's a paper we want you to write and then I'm going to grade it. When you go into class in college, read this chapter right about this prompt. We're going to grade it. When you go into your final doctoral class, it's the same thing. But when you go into the dissertation, it's not. It's now, you're just out there in the middle of nowhere. Students have described it as like kind of being blindfolded and stumbling around, kind of feeling their way through. They've described it as being stuck at sea, like lost in the middle of an inky black sea with nowhere. They can't see where they're supposed to go at all. It's really frustrating for students when they when they get in the middle of it. And so that's why having some homework from week to week can be really, really helpful.
Dr. Jeremy Weiss [00:04:46]
One of the things you talk about that's really important is beginning with the end in mind. Yeah. So talk about that as far as how you help them navigate.
Dr. Russell Strickland [00:04:57]
Well, so there's there's really there's a very common approach that a lot of universities, dissertation chairs, what have you. Will will tell students about or they will at least imply to students they'll tell students things like pick a topic you're passionate about and immerse yourself in literature. These two things that they'll ask you to do. And I could go into that and a lot of detail, but I don't want to do it today. The point is that it's kind of like you get a hold of something that you want to work on and then you just start moving forward. I like to use the metaphor of a bloodhound. If they're a little boy lost in the woods, you can get his T-shirt or sock or something and let the bloodhound sniff it. He'll get the scent and then he doesn't know where the little boy is. But what he knows is I think I should go a little to the left this time or little to the right or straight forward. And they just keep going where it feels like it's right. But they don't know where they're going really or when or if they're going to get there. Now, in this bloodhound metaphore, bloodhounds can lose the scent. And that's really, really tragic. But the thing is that that's the same way. A lot of dissertations, students function, they get a topic and they don't know exactly where they're going with it. But if they go a little this way, it doesn't feel right. So it'll go a little that way and they'll keep moving slowly and kind of randomly through the process, hoping that they get to something good at some point. Well, this is where I come up with this idea to begin with the end in mind, to see what you need to do is you need to know where you're going to start with. And it doesn't have to be good. It just has to be good enough as another thing that's very important. But once you have a destination in mind, it becomes a lot easier to figure out what the path is to get to that destination and to take the most convenient or the shortest path to that destination. We like to use the kind of a GPS metaphor, because when the you know, the bloodhound best case scenario, he's going to follow it. He's got to find a little boy lost in the woods using the same path that a scared little boy lost in the woods took. But if you get punched in the GPS, it can tell you the fastest route you want to scenic route. You want the most comfortable drive the shortest route, whatever. We always take the fastest path to graduation. And so having that endpoint at destination, so to speak, your mind is really important.
Dr. Jeremy Weiss [00:07:17]
Yeah, yeah. It's the the bloodhound versus. Do you want just a laser pinpointed GPS taking you to exactly where you need to go.
Dr. Russell Strickland [00:07:24]
Exactly right.
Dr. Jeremy Weiss [00:07:26]
Um, so, you know, you start with that in mind. What's another thing that's helpful for people along the journey that you say, OK, now you're we're on the GPS, we're plugging it in. What's the next helpful piece that people should should know about?
Dr. Russell Strickland [00:07:43]
So punching the destination into the GPS is great as long as you have a GPS that's going to tell you what to do after that point. So for most people, you you won't know exactly how to get from here to there, even though you know where you're going. It's helpful if that's where you're going to the to the right. You're not going to start veering to the left for very long. You're going to figure out you're not going the right way. But but it's really good if you've got someone and it's an accountability partner of some sort who can keep you on track. And it needs to be somebody that understands what it's going to take to get you to that destination. Obviously, we do that for our students. I don't want this to just be a big commercial, but we do that for our students. We provide ongoing guidance and support. That's where the the idea of the homework assignment comes in, because we we take students who come in and say, hey, you know, I had like a three point eighty three point nine, a 4.0 and all my doctoral classes. And this dissertation is really kicking my butt. We said, well, what if we turn the dissertation into class again? We give you homework and, you know, so that's kind of the idea of having guidance and direction as you go through this as well. There's a number of ways that you might be able to get it, but make sure that you're getting it from someone that really knows what they're talking about. And it's clear about this idea of you got to begin with the end in mind. You got to know where the destination is. And your goal is not to change the world. It's just to earn your doctoral degree. You can always go out and change the world as a doctor once you graduated, if you're if that's your intent. But don't do it as a student, for gosh sakes. No one goes out looking for a student, help them solve their problems, and you're paying the university for the privilege of being a student. So live your life to your life's work after you graduate.
Dr. Jeremy Weiss [00:09:20]
Yeah, yeah. That makes perfect sense. Like, I want something that gives me turn by turn directions, you know, and not just kind of a general direction, you know. Any final words, Dr. Strickland? I want to point people towards you know, we talked about some of the stumbling blocks on another episode. So about big pitfalls and things to to really look out for us. You don't you don't have those missteps along the way to save you time, energy and money. Any final words about our doctoral student, smart people? Check out DissertationDone.com for more information, but any any final words on that?
Dr. Russell Strickland [00:09:57]
So just do one thing. We already mentioned the idea of having, you know, when you when you want to choose between kind of the bloodhound approach or a GPS type approach, obviously that's a smarter way of doing things. But some students like to think that they are heroic and that they've done this all by themselves. It's like, you know, kind of Atlas with the world on their shoulders or something along those lines. And really, I want you to think more along the lines of being smart and getting the tools and the resources that you need to get things done, because really, no one's going to care that you toiled and you persevered and you made it happen versus, hey, I got it done. In a year, they're going to be like, oh, that's the superstar. I don't have to tell someone what I used to coach or whatever like that. I don't think that most of the interviews that Michael Jordan does, he references all the coaches. He's utilized his own personal coaches in addition to coaches that the team provide for him. But he sure as heck had them. And in most of their interviews, big investors and CEOs and so forth, they don't spend all their time talking about their coaches. They talk about what they did and the methods they used to to get things done because they are the one getting the work done and they are responsible for it and all of those sorts of things. So on the lines of being smart, make sure you're thinking about this process in a smart way and you're not trying to be kind of heroically strong and getting through this, but instead you can be smart and efficient, get all the help you to utilize all the resources you can, keep it honest, keep it ethical. You want to be able to look at yourself in the mirror when you're done and say, I've earned this doctoral degree. But beyond that, don't cut off resources that can really help you. That's that's really the best thing I can say about being smart about this whole process.
Dr. Jeremy Weiss [00:11:39]
Everyone, check out Dissertation Done. Dr. Strickland, thanks for having me.
Dr. Russell Strickland [00:11:43]
Awesome. Thanks so much for being here, Jeremy.
Outro [00:11:51]
This has been an unconventional life. Thanks for listening. If you enjoyed today's episode, subscribe now to keep getting inspirational stories of unconventional lives as soon as they're released. Until then, go out and live your best unconventional life.