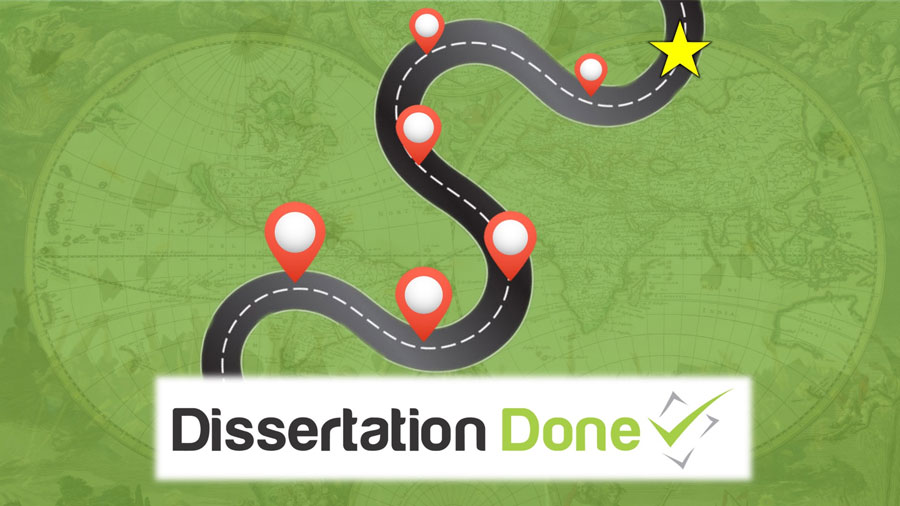 Roadmaps and Dissertations
April 5th is National Read a Roadmap Day. Do you have a roadmap for your dissertation?…
Rand McNally's first road map was published in 1904. Chances are if you were driving a car before the 1990s, you had at least one road map just in case you needed some help planning your route or finding your way if you went off course.
With the advent of GPS and easy access to navigation apps through our smartphones, most people no longer put much thought into planning their route prior to departure. Even if they've never been wherever they're going before, they simply plug in their destination and follow the route laid out for them on their device. There are some advantages to doing this, including in-transit traffic monitoring and automatic re-routing if you make a wrong turn.
This might be a fine practice for your low-stakes trip to a kid's birthday party or finding a place to stop for lunch during a road trip. However, skipping the route-planning phase is not a viable option when it comes to completing your dissertation.
Why? Because there is no "Waze for Dissertations" to show you the way. If you meander around looking for the way to complete your dissertation you're either going to take too long to get finished, or you're simply never going to get there.
In fact, half of all students who begin their dissertations never finish; they never graduate. According to my research, the primary reason that smart, motivated doctoral students fail to finish their dissertations is the lack of a realistic "road map" for getting it done.
You can't drop by your nearest gas station and pick up a dissertation roadmap, so you're going to have to make one yourself. Make sure you include various milestones (with dates for completion). Having smaller milestones along your route will also help you monitor your progress and stay on track.
Your roadmap will help to ensure that you have a realistic plan and to alert you as to when you can expect "crunch times" in your dissertation work. Need to build in a cushion for that upcoming busy season at work? Do it! It's better than getting completely off schedule.
You can do this! Sit down, plan your route, make a map, and get your dissertation done!
Do you need help putting together your dissertation roadmap? Click hereto schedule a quick, 15-minute chat with me to see if you're a good fit for our Fast Track Your Dissertation Coaching Program. If you are, then I'll invite you to join the fastest group of dissertation students out there and help you to reach graduation a good year or two faster than you would on your own.