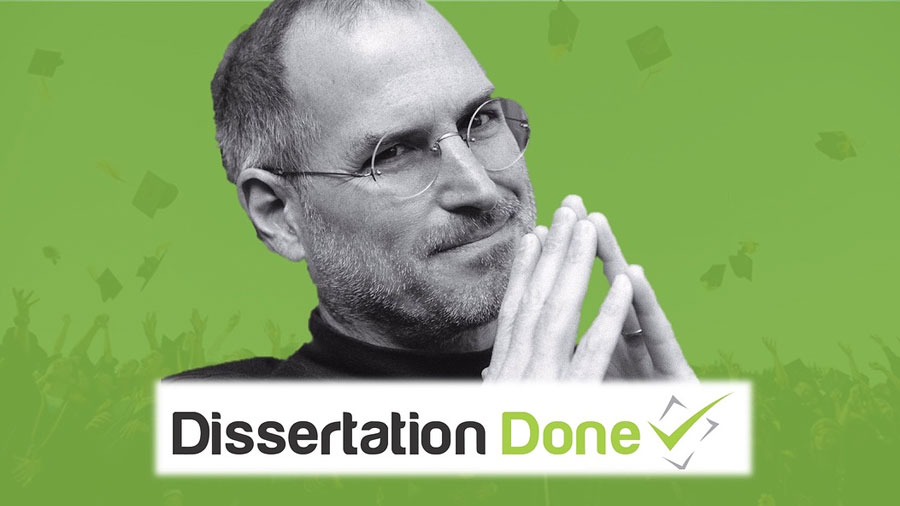 Steve Jobs and Dissertations
February 24th is Steve Jobs' birthday. Here's to the crazy ones…
I'll just leave this here for you…
Here's to the crazy ones.
The misfits. The rebels. The troublemakers.
The round pegs in the square holes. The ones who see things differently.
They're not fond of rules. And they have no respect for the status quo.
You can quote them, disagree with them, glorify or vilify them.
About the only thing you can't do is ignore them.
Because they change things.
They push the human race forward.
And while some may see them as the crazy ones, we see genius.
Because the people who are crazy enough to think they can change the world, are the ones who do.
Although not Steve Job's words, this quote from Rob Siltanen is perhaps the most iconic expression of Jobs, the phoenix-like rebirth of Apple, and the challenge faced by dissertation students everywhere.
If you could use a little method to your madness, click here to schedule a quick, 15-minute chat with me to see if you're a good fit for our Fast Track Your Dissertation Coaching Program. If you are, then I'll invite you to join the fastest group of dissertation students out there and help you to reach graduation a good year or two faster than you would on your own.