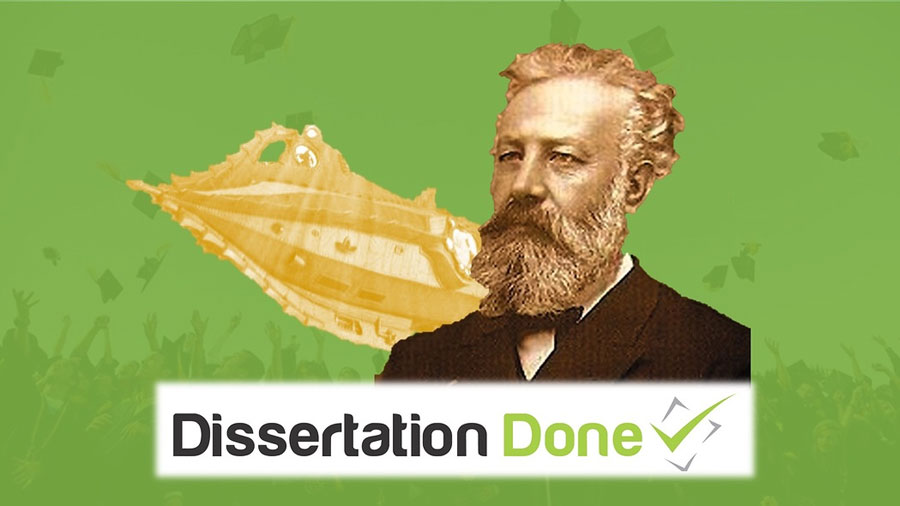 Jules Verne and Dissertations
February 8th is Jules Verne's birthday. Here are a few words of wisdom from the author of 20,000 Leagues Under the Sea for dissertation students everywhere…
---
Science, my lad, is made up of mistakes, but they are mistakes which it is useful to make, because they lead little by little to the truth.
— Jules Verne
Indeed the path of science throughout history is neither straight nor smooth. But, overall it has been inexorably toward progress and the betterment of the societies that have honored its practice. Adding your own small contribution to this most epic undertaking of mankind is almost reason enough to create your dissertation.
Almost, but still a distant second to graduating!
---
It is certain that the inanimate objects by which you are surrounded have a direct action on the brain.
— Jules Verne
Will his prescience never end? Jules Verne on the dangers of social media!
---
Solitude, isolation, are painful things and beyond human endurance.— Jules Verne
And, solitude in the dissertation process can be not only painful, but also completely debilitating. It is virtually impossible to navigate such a large and difficult project without a measure of support and guidance.
If you could use some companionship and counsel as you travel along your dissertation journey, click here to schedule a quick, 15-minute chat with me to see if you're a good fit for our Fast Track Your Dissertation Coaching Program. If you are, then I'll invite you to join the fastest group of dissertation students out there and help you to reach graduation a good year or two faster than you would on your own.