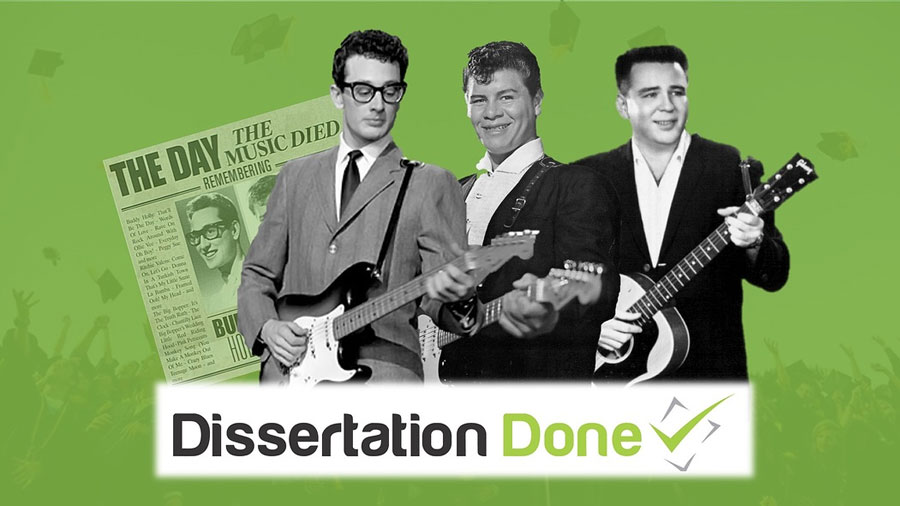 The Day The Music Died and Dissertations
February 3rd is National The Day The Music Died. Music can help you relax & recharge, celebrate your successes, or focus on the task at hand. Good medicine for any dissertation student…
On February 3, 1959, we loss Buddy Holly, Richie Valens, and J.P. Richardson, aka "The Big Bopper" on a charter flight between shows. Don McLean later dubbed the crash, the day the music died, in his song, American Pie.
This event was both a reminder of the shortness & fragility of life and an example of how even tragedy can inspire great works.
Many of our Fast Track Your Dissertation students sought us out because tragedy had derailed their dissertations. I've worked with students who've lost a child, students who have lost a spouse, students who have suffered personal illness.
For better or for worse, loss is a part of life. And, success often involves overcoming challenges.
Don't let your dissertation kill your music. Keep it alive in your heart and your mind. Keep the tune playing in your head. When life throws you a discordant curve and you feel yourself falling out of harmony, you may just have to focus on keeping the beat going.
If you find yourself having trouble staying in tune with your committee, if you're having difficulty establishing the right tempo, if you need a maestro to conduct you through your dissertation, click here to schedule a quick, 15-minute chat with me to see if you're a good fit for our Fast Track Your Dissertation Coaching Program. If you are, then I'll invite you to join the fastest group of dissertation students out there and help you to reach graduation a good year or two faster than you would on your own.