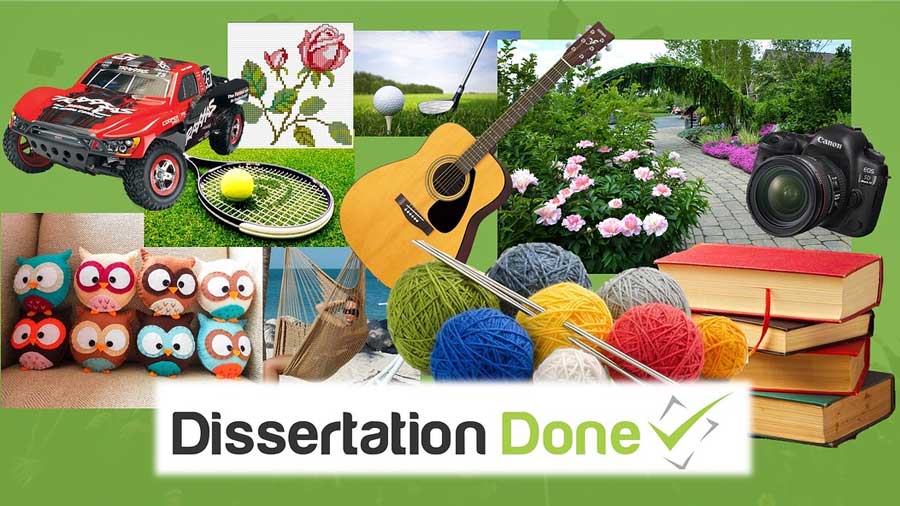 Hobbies and Dissertations
January is Hobby Month. Find out how your dissertation can be like a hobby, and whether that's a good thing…
What's your favorite hobby?
Do you enjoy golf, or tennis, or running?
Perhaps crafting, knitting, or needlepoint is more your style.
Do you prefer to read or relax?
Are you passionate about music or photography?
My grandparents liked to work in their garden.
My manager years ago had a sailboat on Lake Michigan. He liked to say that boat was short for Break Out Another Thousand!
My son and I spent a lot of time and a lot of money on radio-controlled cars over a period of several months some time ago.
In fact, that's a common theme about hobbies. We spend as much time and money on our hobbies as we can. eventually you have to do something else or there are more pressing concerns that demand your money, like food or the mortgage.
So, let me ask you: Do you want to spend as much time and money as possible on your dissertation? No? Then why treat your dissertation like a hobby?
So many students put their dissertations into hobby mode right from the start. Choose a topic you're passionate about. Immerse yourself in the literature.
Do these pieces of advice sound familiar to you? Do they sound quick, expedient, or efficient? Not to me.
And, then there's the question of structure. Most folks I know aren't very structured in how they approach their hobbies. After all it's meant to be relaxing.
Do you know what else most folks aren't very structured about? Their dissertations!
If you'd like to get your dissertation out of hobby mode and put it into high gear, click here to schedule a quick, 15-minute chat with me to see if you're a good fit for our Fast Track Your Dissertation Coaching Program. If you are, then I'll invite you to join the fastest group of dissertation students out there and help you to reach graduation a good year or two faster than you would on your own.