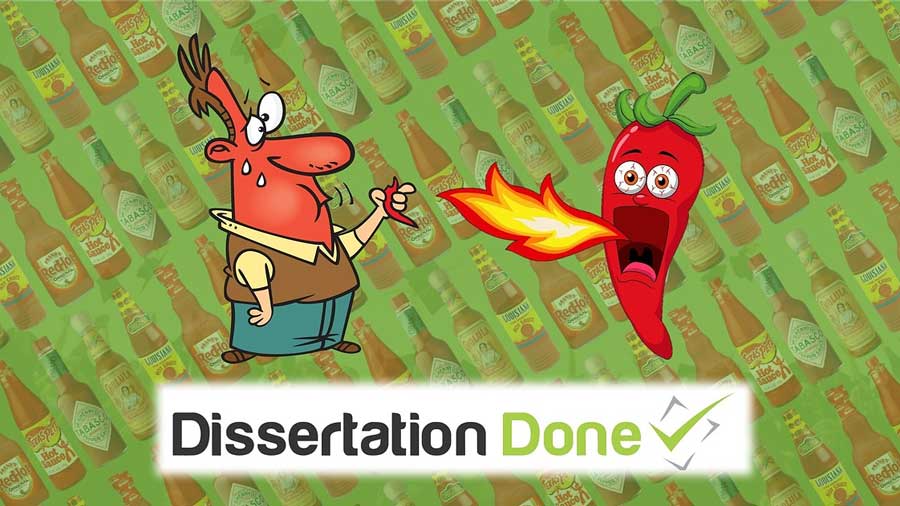 Hot Sauce and Dissertations
January 22nd is Hot Sauce Day. One of my very first blog posts focused on dissertation-related ice cream flavors. Today's post will be a bit of a callback to those roots, but with a spicy flair…
What's your favorite spicy dissertation flavor? Let me know in the comments below. And be sure to share this post with anyone you know who wants to add a little spice to their dissertation project!
Here is a list of flavors I came up with…
Frank's Red Hot Research Design
Picante Problem Statement
Chipotle Conceptual Framework
Louisiana Hot Sauce Lit Review
Cayenne Concept Paper
Poblano Purpose Statement
Chili Case Study
Tabasco Theory
Jalapeno Hypotheses
Choose you favorite or create your own and add it to the comments below.
But, also note that even on Hot Sauce Day, you never need to spice up your dissertation!
All you need is a simple study, one that you can complete quickly and efficiently, a project that's completely feasible and low-risk.
Does that sound spicy and exciting? Of course, not!
But, do you know what it exciting? Getting your dissertation done! Though your dissertation may be plain, or even boring, ¡acabado es caliente!
If you can't seem to resist the urge to constantly spice up your dissertation, click here to schedule a quick, 15-minute chat with me to see if you're a good fit for our Fast Track Your Dissertation Coaching Program. If you are, then I'll invite you to join the fastest group of dissertation students out there and help you to reach graduation a good year or two faster than you would on your own.