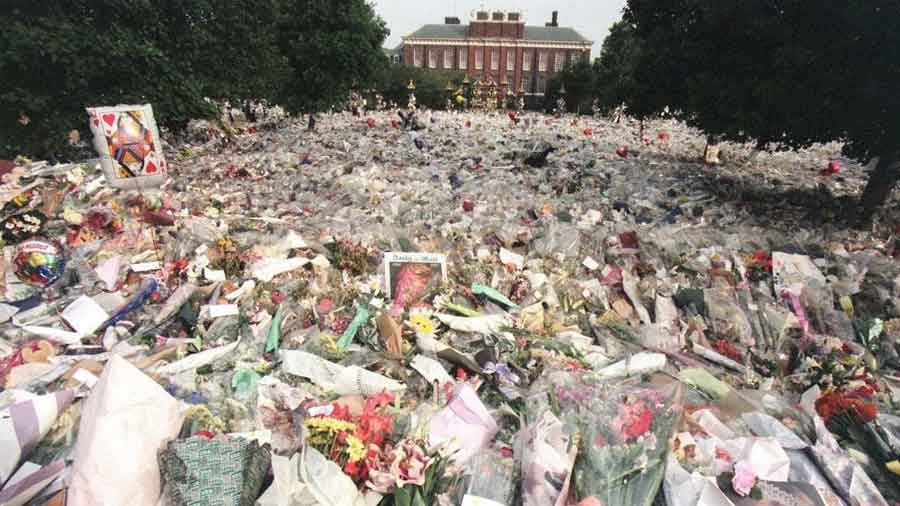 Tragedy and Dissertations
On August 31, 1997, the world lost Diana, Princess of Wales. People deal with loss in very different ways, even when they're working on a dissertation…
Life is a magical ride. It offers tremendous joy and great sorrow. Life is always in motion and seldom predictable. In fact, I can confidently say that I've never looked back on a single year of my adult life on December 31st and thought, "Well, that all went exactly according to plan."
No, life has little respect for your plans. That doesn't mean that plans aren't important; it just means that resilience and flexibility are just as important.
I've worked with dissertation students who have experienced at least 11 of the top 12 most stressful life events, according to the Holmes and Rahe Stress Scale.
I've worked with students who were pregnant or had a new baby in the family…a joyous, but stressful, time.
I've worked with students who were moving into a new home or starting a new job …an exciting, but stressful, time.
I've worked with students who married or divorced during their dissertation journey…both tumultuous, stressful events.
I've even worked with students dealing with the serious illness or death of a spouse or other family member…perhaps the most stressful of times we must endure.
We each deal with stressful situations in our own way. And, there are no right or wrong answers. But, there are times when we might wish that we reacted differently.
Even the longest serving British monarch, is not immune to missteps in stressful times. When Princess Diana died, the royal family holed up in Balmoral in Scotland for several days. While crowds of subjects paid homage to Diana in London, the royal family remained sequestered, not offering solace to the masses. And, as learned much later, not even providing the emotional support Diana's children required at the time.
We're all just people in a great big world. Trying our best to navigate our way through a life that didn't come with an instruction manual. In times of stress it is important to be true to your head and your heart, to your goals and your feelings.
When life throws a curve, some students focus and others fold. It's OK to take time to grieve a loss, to process your feelings, and to evaluate your situation. But, you want to be careful about making life-altering decisions during times of extreme stress.
If you drop out of your doctoral program, you will likely have to start over, again. If you slow down or take a short break, then you leave open the possibility that you will be able to continue to pursue and earn your degree.
I've never talked to a student who said they regretted persisting through to graduation. But, I've talked to several who left their doctoral programs completely only to feel the calling again later. And, then they had to start from square one, sometimes with a new school.
I hope that you aren't faced with such trying times as you make your way through the dissertation process, but I want you to be prepared, should the need arise.
Be sure that you have a support system in pace.
Make sure that you have a compelling dream for your life after graduation.
If you feel that you must take some time away from school, then set a definite return date and make arrangements for your return with the school at the same time as you are making arrangements for your leave.
Of course, the best defense is a good offense. Finishing your dissertation quickly and efficiently minimizes your exposure to life's twists and turns…at least insofar as they can affect your degree.