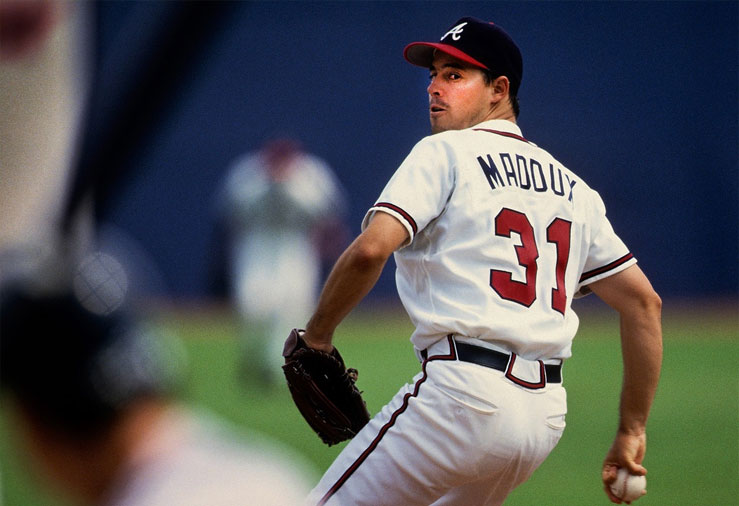 The Maddux and Dissertations
On July 22, 1997, Greg Maddux pitched a victorious complete game using only 76 pitches. Whether you're a baseball fan or not, this is exactly what you want to do as a dissertation student…
OK, right up front, I love baseball. And, Greg Maddux is one of my favorite pitchers. And, I'm a huge Chicago Cubs fan. And, this story has a Cubs angle…a rather unfortunate one, but still.
And, whether you're a baseball fan or not, you can certainly apply the moral of this story to your dissertation.
So, the year was 1997. The Atlanta Braves were the best team in baseball, a little over halfway through a 101-win season, on their way to the NL East Division title and an appearance in the National League Championship Series (where they would lose to the eventual World Series Champion Florida Marlins). The Braves featured a starting pitching rotation that included three future Hall of Famers: John Smoltz, Tom Glavine, and Greg Maddux.
On July 22nd, Greg Maddux took the mound to face the Chicago Cubs. Two hours and seven minutes later he left the field having completed a 76-pitch victory, somehow letting a single run score in the process.
Today, managers often take a pitcher out of the game after they have pitched about 100 pitches. Pitching takes a toll on a person's arm, and managers want to protect those valuable arms. But, here's the thing…that often happens in the 5th, 6th, or 7th inning. Maddux pitched 9 innings and only need 76 pitches!
And, he was so good at doing this that baseball writers even named a new statistic after him. Whenever a pitcher pitches a complete game shut out with less than 100 pitches, it's called a Maddux!
Now Greg was just short of a Maddux on that night (having let that one run score). But, 76 pitches? Wow!
"So, what does all this have to do with my dissertation?" — Well, you want to pitch a Maddux, of course!
"And, how do I do that?" — To start with you have to win. You have to graduate. But then you want to do it quickly, efficiently, almost effortlessly.
How did Greg Maddux do it? He threw strikes. For your dissertation, throwing strikes requires two things: Knowing where the strike zone is (what your committee wants) and throwing it there (giving them what they want). You can't waste a bunch of time and energy if you're going to be fast and efficient.
So, I humbly suggest the following definition for a Dissertation Maddux: successfully defending your dissertation in twelve months or less. From ABD to D-o-c in less than a year. At Dissertation Done, our students have thrown a Dissertation Maddux more than a few times. They are rare, but they're always the goal!